The MUMAQ Foundation - 2022 Fundraising Campaign
Together, let's shape the timeless.
It is with great delight that the MUMAQ Foundation is organizing, for a second year, our annual fundraising campaign: Shaping the Timeless.
Your support allows us to sustain the MUMAQ in its mission to preserve and disseminate objects that illustrate the richness of Québec's cultures, as well as the crucial contributions of artists and artisans both past and present.
In 2021, the MUMAQ presented its new permanent exhibition
Meaningful Objects: A History of Craft in Québec, as well as a number of temporary exhibitions. Our team put forward various cultural and educational activities to all the members of our public. As for conservation, we acquired 500 new works of art, artifacts, and tools, joining the 14,000 pieces already held in our reserve.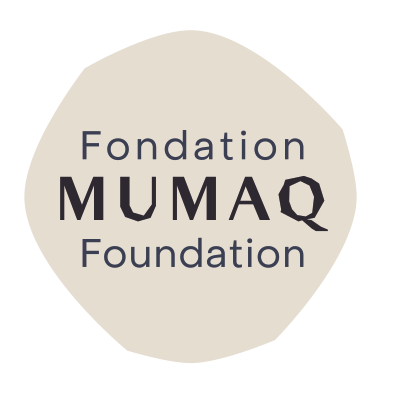 The Foundation's mission is to ensure financial support for all of the activities that the MUMAQ develops. This year, the Foundation has contributed to the development of several major projects:
We are calling on you to help us increase accessibility to the emblematic place that is the MUMAQ, its collection, and its educational and cultural activities.Your generosity will allow for the development of a number of major projects emerging in 2022, namely the educative platform The MUMAQ Workbench, the mobile museum created in partnership with Desjardins and the Kéroul organization, and the optimization of the reserve. 
Your support will also help promote an appreciation of the aesthetic and technical qualities of fine crafts objects and to build a timeless collective heritage; to pay tribute to renowned artists and to oftentimes anonymous artisans, creators of artifacts that have played an important role in establishing Québec society; and to inspire the creators and artists of today and tomorrow.
Whatever your donation is, it is remarkably important to us. Thank you for your attachment to MUMAQ and your support for the Foundation's mission.
Thank you for your generosity!
Together, let's continue to shape the timeless.